ROC-Bootcamp: Startup Hustle
What You'll Learn
Startup Hustle is a 5-week bootcamp designed to help you launch a new startup. Be prepared to stretch your ideas with insights that can lead to remarkable breakthroughs. We'll introduce tools, perspectives, and connections to help you succeed.
Applications will be accepted until the start date of the program. Core curriculum classes will be held from. The bootcamp will enable participants to use the latest startup tools, work on their idea, test it with customers, gain insights from mentors, research the market, reframe their concept based on what they learned and develop a pitch. Startup Hustle includes a Demo Night, where participants can make their pitches to the community. It's free to apply to the STARTUP HUSTLE Program. Once you've been notified that you have been accepted, you pay the fee of $46 for Sierra College students, $149 for Hacker Lab members and $199 for non-members.
NOTE: You must apply before paying for the program! Please contact us via email to apply: [email protected]
Skills
Presentation & Pitch Skills
Business Planning
Networking
Important Information
WORKSHOP DATES: Rocklin Cohort will be meeting on Saturdays, Mar 17 - May 5, 2018, from 1-4pm. Pitch Night for both cohorts, as a combined group, will be Thursday, May 10th from 6:00-9:00 pm.
NOTE: You must apply before paying for the program! Please contact us via email to apply: [email protected]
About The Instructor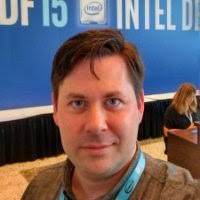 Dan Casas-Murray
After 11 years of a steady paycheck, good status at his job, yearly pay raises and nice benefits, Dan left the US Army to become cashless, jobless, and just another civilian in Baghdad, Iraq. Within a year there, Dan co-founded a wireless Internet Service Provider, providing internet connections to around 400 people on a military base. Two years later, the company was providing communication services to multiple Department of Defense contractors and international security firms in the area. At the end of 2014, the company had grossed a little over $3 million in revenues. In 2012, Dan returned back to the Sacramento area with his wife, Maria after 5 years abroad. They purchased a small frozen yogurt and cupcake shop in Roseville, and worked to establish a customer base there. By the end of 2015, they had grown the business to a total of three brick and mortar locations in the Roseville / Rocklin areas. Let Dan Casas-Murray and the rest of our superstar team guide you to putting your new business or product on the map!